Membership Rewards Program (MRP)
Sharing and Leveraging the Wisdom and Power of the Community
Globalization | Internationalization | Localization | Communization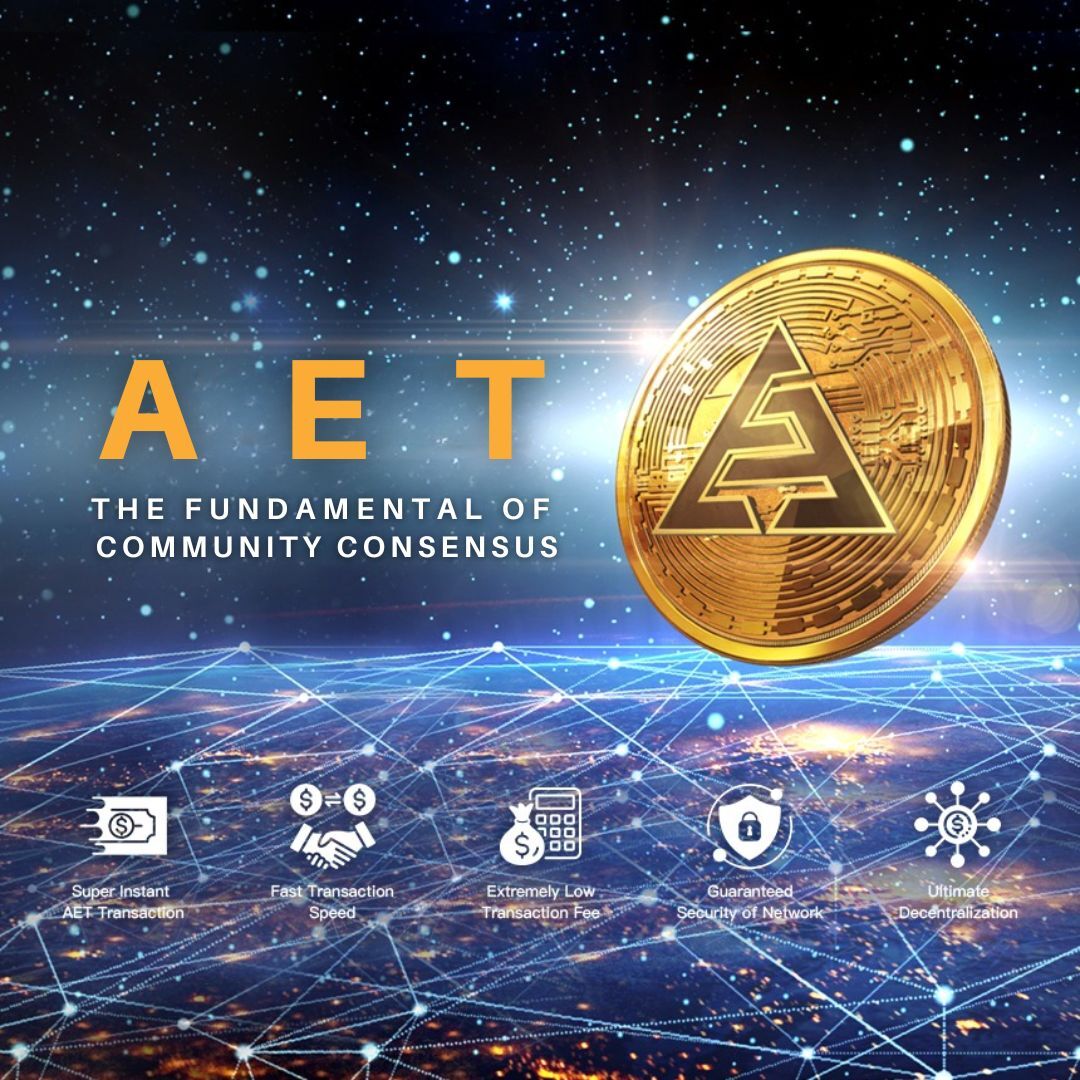 Asia Ecological Token (AET) is a decentralized digital economic ecology created to help ACU Group to take onto the centre stage of the international financial currency.
The AET Ecology provides an all-rounded digital asset application scenario, setting up a fundamental confirmation mechanism for the construction of Metaverse in the near future, and fully propels the development of global economic integration.
The mission of AET Ecology is to establish a set of global financial infrastructure based on the concept of Token Economy, and to introduce the form of globally-distributed community governance for management, so as sharing and leveraging the wisdom and power of the community.
The Technology Behind AET

Super Instant
AET Transactions


Extremely Low
Transaction Fee

Guaranteed Security
of Network

Ultimate
Decentralization

Super Instant
AET Transactions


Extremely Low
Transaction Fee

Guaranteed Security
of Network

Ultimate
Decentralization
AET Membership Rewards Program
Digital Asset Exchange Business
Digital Currency Banking
Blockchain Investment & Incubation
Global Blockchain Education & Consulting
AET Ecology Characteristics
Globalization
Internationalization
Localization
Communization
5 Fundamental Rights of AET Holders
Income Distribution Right
Community Governance Right
Community Vote Right
Community Supervise Right
Priority Investment Right
4 Major Governance Systems of the AET Community
AET Global Eco VIP Membership System
AET Global Partner System
AET Community Committee
Governance System
AET Global Super Node System